SaaS Solutions is the Premiere Selling Partner For HubSpot Account Executives
Our mission is to empower you to close HubSpot deals with ease, utilizing effective up-selling and cross-selling techniques that cut through the noise and make the process seamless for both you and your client.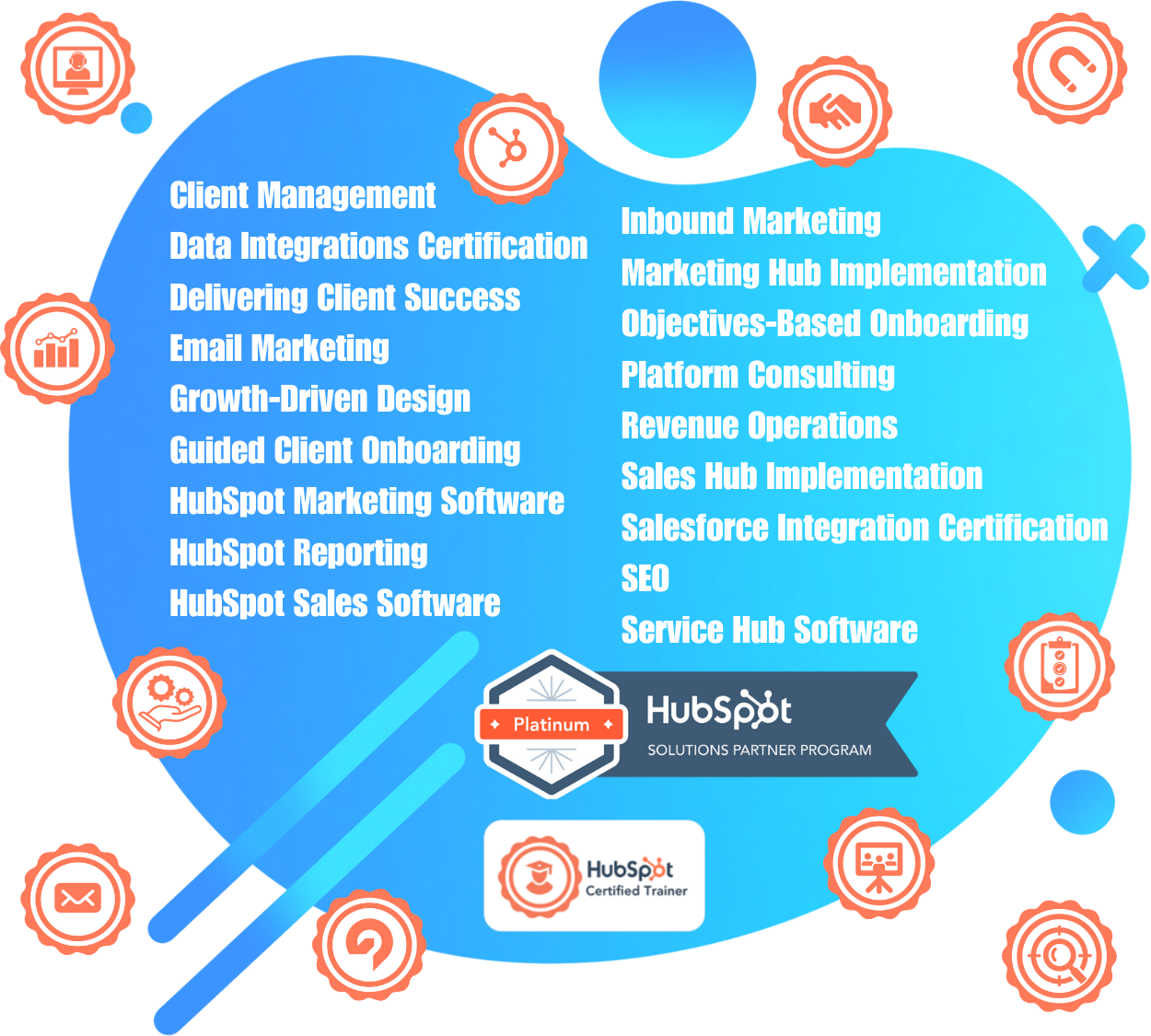 What You Get With SaaS Solutions
Our dedication to understanding our clients' industry, offerings, merchandise, and audience allows us to expertly integrate and maximize the potential of HubSpot, resulting in a lifelong partnership with our clients as devoted HubSpotters.
Alexia Thomas -

Biotechnology
Excellent partners when switching platforms to HubSpot
The people at SaaS are incredibly friendly and I always felt that we were part of a team working toward a common goal. As we have completed (successfully and on time!) our migration of content from our LMS to HubSpot, the SaaS team has provided us with the tools to continue our work with the HubSpot platform. I feel comfortable and confident to continue moving forward as the SaaS team has set our team up for success!
Franklin Grimes -

Financial Services
Caring team with diverse expertise
We reached out to SaaS Solutions for consultation on improving the functionality of our digital customer support tools and, throughout our interactions with the company, my team has been very impressed with the diversity of expertise their group brings to the table as well as the level of care they put into their projects. Engagements with SaaS Solutions feel more like a partnership, or an extension of our team, than a fee-for-service transaction.
Ginger Spencer - Medical Devices
Great Experience Integrating Salesforce and HubSpot
SaaS Solutions was wonderful to work with and helped us with a large migration of Salesforce to Salesforce, HubSpot to HubSpot, and then connecting the new Salesforce to the new HubSpot. SaaS was straightforward in communicating expectations, and the team was great to work with. They helped to simplify the project and were very responsive throughout the process.
Industries We Thrive In - Professional Services, Manufacturing, High Tech, Life Science & Financial Services Satisfied Clients across all industries
SaaS Solutions By the Numbers Our Successes Speak For Themselves